Indian Space and Research Organization or ISRO is a prestigious space agency of India. Its success ratio and affordability are best in the world. It is one of the most active space agencies in the world. The main work performed by this organization is space technology and developing new satellites. It also contributes to developing of ornate and launchers. With many missions every year it continues to amaze everyone with its abilities. World Records and ISRO are just synonyms to each other.
There are many more surprises to the world by this agency. Its journey from transporting satellites from Bullock Cart to becoming the most successful agency is worth knowing. It continues to surprise the world with its very cheap but effective space models. As it continues to amaze us here are some interesting facts about it.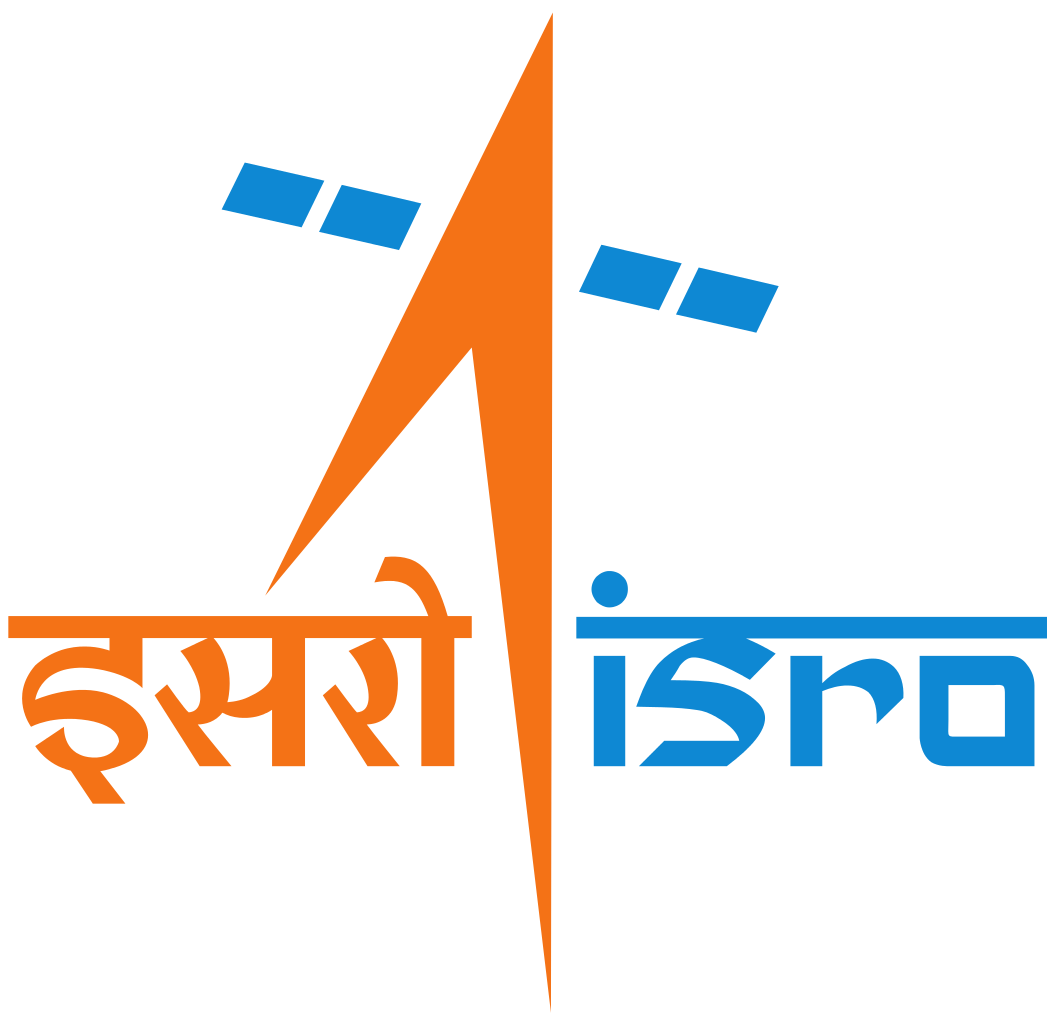 ISRO's logo depicting a satellite through two solar arrays providing energy and a pointed arrow reaching upwards signifies the launch vehicle for exploring new heights, searching the realms of space.
Who was the founding father of ISRO
The journey of this extremely successful space agency is very interesting. When India got independence in 1947, there was less interest in space exploration. It all changed in the year 1962 when Prime Minister Jawaharlal Nehru formed INCOSPAR. It stands for Indian National Committee for Space Research. Great individuals such as Homi Jahangir Baba, Vikram Sarabhai, and APJ Abdul Kalam were part of this committee. This committee was transformed into ISRO on 15th of August 1969. Dr. Vikram Sarabhai became the first chairperson of this organization. Little was known that it is the starting of the greatest journey in Indian history.
ISRO's Mangalyaan is the Milestone in Space 
The Mars Mission by a Space Agency is always a matter of pride. Only a handful amount of Nations have reached Mars. But doing so in a style is both the statement and Dominance of ISRO. It is a fact that it reached Mars in its very first attempt. The only organization in the world to do so.
When the organization announced its dream of Mars Mission it was treated as an unrealistic dream. But the determination and patience of scientists paid off. India statistically became the fourth nation in the world to complete a Mars Mission. On the 24th of September 2014, the mars orbiter entered the orbit of Mars. 
If you think that India's Mars Mission is a milestone just because of its success in very first attempt you are wrong. Normal taxi fare is higher than what it took the Indian Agency to get to Mars. The fact is whole mission was completed in just 73 Million US Dollars. This budget is way less than many Hollywood movies. If it is compared to the expenditure of NASA for its Mars Mission the result is mind-blowing. It took $671 Million for NASA to complete its Mars Mission. 
India's Chandrayaan Discovered Water on the Moon.
Chandrayaan was the first Lunar Mission by India. In its very first attempt, it was able to discover frozen water particles on the moon. It was believed from a long time that the moon poses water particle. None of the other missions were able to prove that. Chandrayaan developed indigenously by ISRO did that in its Maiden attempt. Chandrayaan was launched on the 22nd of October 2008. It entered the lunar orbit on 8th November 2008.
This fact made India the fourth country to host its flag on the moon. Chandrayaan's budget was also only 10% of that of NASA's Moon Mission. On 22nd of July 2019, ISRO has launched its second lunar mission. It is a collection of Orbitor, Lander and the Rover.
ISRO's Satellite was carried on a Bullock Cart
When we say rising from ashes we mean the incredible journey of ISRO. When it is was first established it had very less funding. Irrespective of circumstances it always delivered the best result. Scientists used to travel from Thiruvananthapuram carrying Rocket parts on cycle.
In the year 1963, it launched its first rocket. When in the year 1981 its Apple Satellite needed antenna testing ISRO improvised. The fact is Metal trucks could interfere with Satellite signal and there were no funds to buy specialized vehicles. So it decided to use Bullock Cart to test signals. The whole world community laughed at the agency. Today it has the largest domestic communication system. The magical journey of this organization is enough to inspire each and every youth in the world. 
All ISRO Vehicles have Tripund
Each and every launch vehicle used by this space agency is unique in their own ways. But one thing which they have in common is a 'Tripund'. It is three horizontal lines of 'Vibhuti' or 'Kumkum'. It is similar to that of Lord Shiva. A 'Tripund' also has a red dot in the center. Scientists also follow many spiritual rituals before launching a new mission. It is a fact that they offer prayer to Lord Manjunathaswamay. All this is done to ensure a successful mission.
Antrix is setting its own records
Antrix is the commercial arm of the Indian Space Agency. It manages all the commercial aspect of the organization. The main work of Antrix is to promote and sell ISRO's technology. It helps in finding a potential client who wants to access agencies expertise. Antrix helps in the commercialization of Space Technology. It also helps in Technology Transfer.
If you think that it is just a nametag in the market than you are wrong. Its turnover was statistically more than Rs 25 billion in the previous year. Antrix boasts its success on affordable and best in class technology. It has a loyal customer base which includes Europe, the Middle East and presently the US.
It has made Cryogenic Engine from scratch
When you dream big no obstacles can stop you from being successful. ISRO always dreams about exploring outer space. Launching Satellites regularly in lower earth orbit is a cup of tea for it. But in order to dive big in Space, you need powerful Cryogenic Engines. It was a technology achieved by only a few countries. When they refused to help in developing such engines the Indian agency started their work.
They designed and fabricated a cryogenic engine by themselves. Not to mention at a very affordable cost. Presently they are working on the development of High thrust engine. It will produce a thrust of 196.5 kN in a vacuum. The impulse would be around 434 seconds. It will contribute to generating of 2MW of power. It is a fact that this engine is one of the most powerful engines in the world.
ISRO created History by Launching 104 Satelites in one go!
On 15 February 2017 ISRO's PSLV-C37 successfully carried and deployed a record 101 satelites in sun-synchronous orbits. Launched from Satish Dhawan Space Center at Sriharikota, Andhra Pradesh. With this Isro Broke the earlier record held by Russian Dnepr rocket of launching 37 satellites on 19 June 2014.
ISRO's Gaganyaan is a much-awaited Mission
It is planning a manned Space mission by 2022. The project name is Gaganyaan. They want to start from initials. Thus they will place astronauts in lower earth orbit for about seven days. It is a fact that it is a very complex mission as each and every technology is indigenously build. This will also open the door for commercial space flights in the near future.