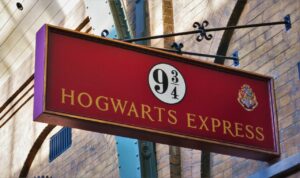 Alohomora to the world of facts and statistics about our favorite wizard, Harry Potter!
By the way, am aware that 'Alohomora' doesn't mean 'welcome' but it's a metaphor for the opening of the door to our wizard blog…
The mind behind the creation of the Harry Potter Novel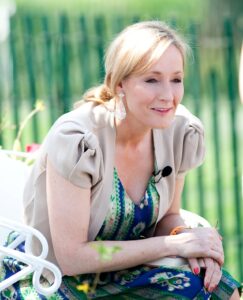 J.K. Rowling, the one and only!
JK Rowling wrote the Harry Potter series with a total of 7 books and 8 films that rule the mind and hearts of the entire world.
According to facts, J.K. Rowling shares a personal bond with her characters.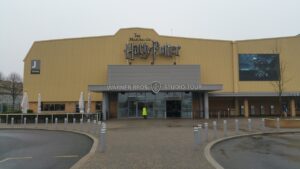 Creation of The Harry Potter movie version
A total of 8 films were produced, and the last part of the novel has 2 parts.
Distributed by Warner Bros, the movies have a bunch of directors such as:
Chris Columbus, that is 1st and 2nd
Alfonso Cuaron, that is 3rd
Mike Newell, that is 4th
David Yates, that is 5th and 8th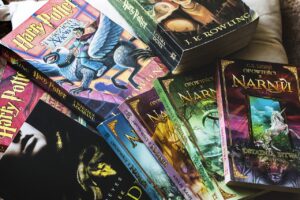 The popularity of Harry Potter…
With almost the entire world liking the Harry Potter world, the popularity gained is huge.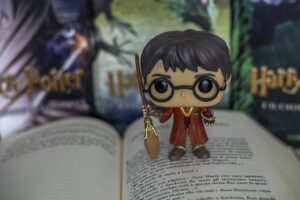 For instance, 2 theme parks, Harry Potter merchandise collection that has an estimated worth of 15 billion. And a sell of 450 million copies.
However, the first print of Philosopher's Stone was only 1,000 copies.
To sum up, whoever owns them now is probably very rich.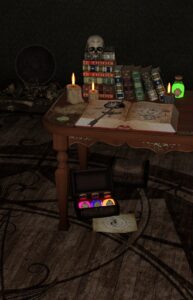 Firstly, Harry Potter and the Philosopher's Stone (2001)
Secondly, Harry Potter and the Chamber of Secrets (2002)
Thirdly, Harry Potter and the Prisoner of Azkaban (2004)
Fourthly, Harry Potter and the Goblet of Fire (2005)
Fifth, Harry Potter and the Order of Phoenix (2007)
Sixth, Harry Potter and the Half-Blood Prince (2009)
Seventh, Harry Potter and the Deathly Hallows- Part I (2010)
Eighth, Harry Potter and the Deathly Hallows- Part I (2011)
Daniel Radcliffe as Harry Potter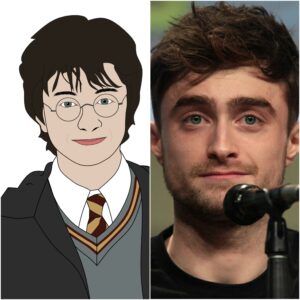 Rupert Grint as Ronald Weasley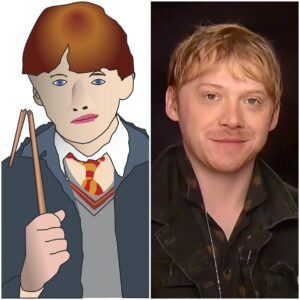 Emma Watson as Hermione Granger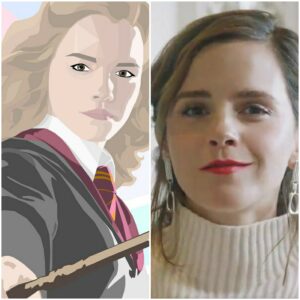 Apart from the three main leads, the other cast includes:
Robbie Coltrane as Rubeus Hagrid
Tom Felton as Draco Malfoy
Alan Rickman as Severus Snape
Dame Maggie Smith as Minerva McGonagall
Richard Harris as Albus Dumbledore
Ralph Fiennes as Lord Voldemort
And all the Harry Potter fans know the fact that the list is important as well as huge…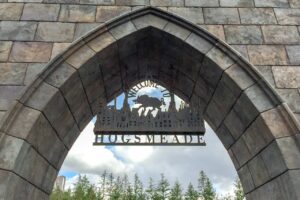 Facts and statistics about Harry Potter
The debut book first operated into the shelves in 1997 with a $3,800 advance paid to J.K. Rowling.
Since its publication, 77 translations in different languages glorified its essence. Including Latin!
The nomination of the series for Oscars was a total of 12 times. Yet only Chamber of Secrets and Order of the Phoenix did not receive any nominations.
John Williams provided the music for both Harry Potter and Star Wars in 2002. However, this may be why some of the music used in the Quidditch match matches the speeder chase scene in Star Wars, Attack of the Clones.
The Prisoner of Azkaban is the only film to not feature Voldemort in any form in the Harry Potter series.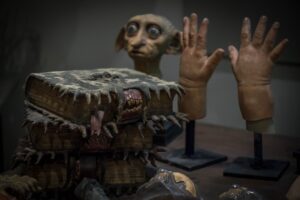 Fun facts about Harry Potter
Much like an old lady writing her will in an old movie, Rowling completed the first draft of the Philosopher's stone in 1996 on an old manual typewriter.
JK Rowling often found herself short of paper when inspiration came to her.
She wrote her initial ideas for the book on a napkin.
Rowling stated she always intended for the 't' of Voldemort to be silent. In order to make it sound French but it never came across properly.
Rowling invented Quidditch after a fight with her ex-boyfriend.
Rowling said that she regrets Hermione and Ron ending up together. She felt that Hermione and Harry would have been a much better fit.
Dumbledore is an old English word for bumblebee.
The name Voldemort comes from a French word meaning flying from death.
Hagrid's first name Rubeus is Latin for something produced from a thicket which is sort of relatable as Hagrid often looked like he crawled out of a dense bush. (I still love him though)
Rowling stated that the name Hogwarts is an inspiration by the name of a plant that she found in Kew Gardens in New York.
The driver and conductor of the magic night bus, Ernie and Stanley got their names after Rowling's grandfathers.
Emma Watson had only been in school plays before winning the part of Hermione. The casting team that visited her school looking for potential child actors picked her.
Emma Watson, Hermione not only shared the same face but they also share the fact that they are both extremely intelligent. After filming Harry Potter, she went to an Ivy League university in America and did a year at Oxford University.
Daniel Radcliffe was in the bath when he found out he got the part of Harry.
When Rupert Grint first auditioned for the role of Ron, he sent an audition tape of him. He dressed as a lady and rapped the lyrics, "Hello my name is Rupert Grint, I hope you like this and don't think I stink" which doesn't rhyme but it seems to have worked.
The three lead actors had a ban from playing any sports at all in case they injured themselves.
Daniel Radcliffe broke 80 wands during the filming of the entire series because he had a habit of using them as drumsticks.
Hagrid once got fruit and a mini fan stuck in the shaggy beard which was cut out with scissors.
In order to make things more realistic in The Philosopher's Stone, children attended their real school work.
To get a more realistic movement of floating knitting needles in The Chamber of Secrets a crew member filmed his mother knitting for several hours.
To gain a deeper understanding of their roles the director of Prisoner of Azkaban, made the three lead actors write essays on their characters. Emma Watson wrote a 16 paged essay on Hermione.
Alan Rickman banned Rupert Grint and Matthew Lewis from being anywhere near his new BMW when filming Order of the Phoenix as they spilled their milkshake in his old car during the Goblet fire.
Unknown facts about Harry Potter
An estimation of statistics states that every 30 seconds someone in the world begins reading the Harry Potter series.
Publishers turned down Harry Potter 22 times before accepting it.
Like the three lead characters, JK Rowling's parents met on a train from Kings Cross station.
During the release of Harry Potter and the Prisoner of Azkaban, the stores had an order to not sell copies until schools end for the day.
Harry's adorable mate Ron Weasley is a character who swears a lot in the novel. However, the publisher told her to remove the bad language as it wouldn't be suitable for young audiences.
Nicolas Flamel, the wizard, and alchemist who discovered the Philosopher's Stone was actually a real person. The real Flamel lived in Paris in 1300 and was rumored to be an alchemist who discovered a mythical stone that would turn lead into gold.
Voldemort's wand stands for having great supernatural power. It is a symbol for death and rebirth which reflects his undying desire for immortality.
The Dementor's kiss known for sucking the life and joy out of people represents the depression that Rowling suffered at the time of her writing.
Rowling wasn't in a happy place when writing the series and strongly considered killing her protagonist.
Harry's parents James and Lily are soul mates because of their Patronus. James's Patronus of stag and Lily's as a doe meant a perfect fit.
Even Severus had his Patronus as a doe and his eternal love for Lily makes them perfect too.
Many of the casts shared family relations. For instance, the actor who played the junior version of Tom Riddle was actually the nephew of Ralph Fiennes who played Voldemort.
Alan Rickman who played Snape was the only actor to know the final fate of their characters before the final release of the books. Rowling told Rickman that Snape had always loved Lily Potter so he could play the part more accurately.
Harrow school was the only real school used for filming Hogwarts scenes. The rest of the shoot took place in universities, castles, and cathedrals across the United Kingdom.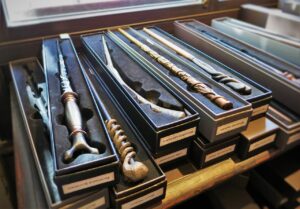 And its reunion alert!
After a breakdown from the pandemic, "Harry Potter 20th Anniversary: Return to Hogwarts" is what we definitely need!
Aired on 1st January on HBO Max, it's a perfect homecoming not only for the characters but also to its fans…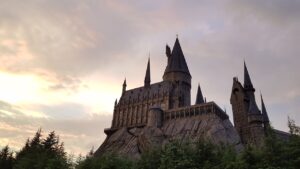 One for the characters who are no more with us…
A brilliant story is nothing without its characters that bring life to it. Harry Potter is a series that hold an ample number of characters who are equally important.
As we are focussing on facts and statistics about Harry Potter, it is essential to pay our respects to the characters that are no more.
First, Richard Harris (who played the role of Albus Dumbledore) died in 2002.
Second, Rob Knox (who played the role of Marcus Balby) died in 2008.
Third, Richard Griffiths (who played the role of Vernon Dursley) died in 2013.
Fourth, Dave Legeno (who played the role of Fenrir Greyback) died in 2014.
Fifth, Roger Lloyd (who played the role of Barty Crouch) died in 2014.
Sixth, David Ryall (who played the role of Elphias Doge) died in 2014.
Seventh, Alan Rickman (who played the role of Severus Snape) died in 2016.
Eighth, John Hurt (who played the role of Mr. Ollivander) died in 2017.
Ninth, Robert Hardy (who played the role of Cornelius Fudge) died in 2017.
Tenth, Verne Troyer (who played the role of Griphook) died in 2018.
Eleventh, Helen McCrory (who played the role of Narcissa Malfoy) died in 2021.