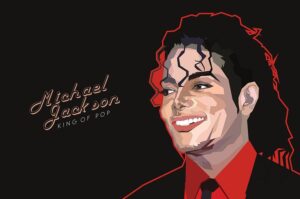 Facts and statistics about Michael Jackson are important to know because he was the flame that changed the face of pop culture altogether!
The 90s was the golden era of music that still remains evergreen. Amongst this, a name emerged that not only turned the shape of music but it led to a rapid increase in the fan base of pop music. And the name was none other than, Michael Jackson.
Birth of Michael Jackson…
Facts and statistics gained through sources state that he was born on 29th August 1958.
His full name comprises, Michael Joseph Jackson.
Where is Michael Jackson from?
Gary, Indiana, U.S

Man of many talents!
Michael Jackson was a:
Soulful Singer
Talented Actor
Brilliant Songwriter
Excellent Dancer
Worthy Producer
Reliable Philanthropist
Michael Jackson's famous albums…
"People ask me how I make my music. I tell them I just step into it. It's like stepping into a river and joining the flow. Every moment in the river has its song."
- Michael Jackson
Michael Jackson was natural at whatever he came up with.
He changed the face of 90s music with his meaningful songs, breathtakingly soulful voice, dance, and the new pop fashion.
Michael Jackson began his solo musical journey with Got to Be There (1971) and ended with Earth Song (2009).
His famous album includes: Got to Be There (1971), Ben (1972), Music and Me (1973), Forever, Michael (1975), Off The Wall (1979), Thriller (1982), Bad (1987), Dangerous (1991), HIStory: Past, Present and Future, Book 1 (1995), Blood on the Dance Floor/History in the mix (1997), Invincible (2001).
Facts on Michael Jackson's family…
Michael Jackson's parents were Joe Jackson and Katherine Jackson.
Hence he grew up along with 9 siblings.
His father, Joe was a competitive modern father. Later, he forced and pressurised all his children into music.
The one who was most pressurized was Michael Jackson. Statistics state that he had won a talent show in his childhood days which made his father focus and pressurize him more.
Later, the Jackson family formed a boy band known as 'Jacksons 5'. Later named 'the Jacksons'.
Joe Jackson was the manager himself.
The Jackson family have their names engraved for their musical group and also solo artists.
Among the family, Janet Jackson and Michael Jackson paved their way in solo masterpieces
The Jackson family gained titles such as, 'First Family of Soul', 'Imperial Family of Pop', and 'Royal Family of Pop'.
Michael Jackson himself gained the solo title of 'King of Pop'.
Facts and statistics about Michael Jackson
Firstly, Michael Jackson acquired his 1st and a professional debut at the age of 6.
Secondly, he was the 8th child.
Thirdly, he established his solo career in 1971.
Fourth, his father was mentally and physically abusive towards him because of his capabilities in music. He wanted him to excel and in turn, beat him up with a belt during practice.
Fifth, Michael Jackson broke his nose while in his rehearsals.
Sixth, he married twice and has 3 children from both wives.
Seventh, Lisa Marie Presley was his first wife, and Debbie Rowe, his second.
Eighth, Forbes Magazine declared Michael Jackson the top-most earning celebrity who passed away.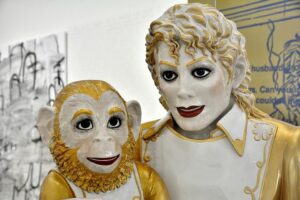 Unknown facts about Michael Jackson
Michael Jackson tried some bizarre stuff. For instance, he tried to purchase Marvel comics because of his obsession with Spider-Man.
Michael Jackson coined the word 'Shamon' which is a cool way to say 'come on'.
He loved animals and had- dogs, rabbits, chimps, frogs, snakes, and many more.
Michael Jackson shared a different love for spiders. He owning a bunch of tarantulas speak about his love for them.
More than a decade passed yet he's the most celebrated celebrity with millions of his fans respecting him.
Michael Jackson's items often sold at auctions crossed a net worth of $2.1 billion. This includes his famous white gloves and other outfits.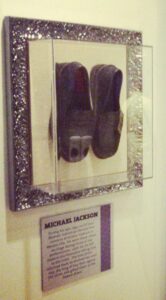 The iconic move
Michael Jackson, known for his gravity-defying leaning move owns the heart of millions.
In the year 1987, Smooth Criminal broke the musical stage. That's where he performed his 45-degree tilt move which is famous until now.
In the beginning, it was magic to everyone as he titled his body without any support on the stage.
Later in 2018, a group of neurosurgeons discovered that Michael Jackson made use of specially designed shoes. This shoe would lock onto a hitch on stage.
Accordingly, his shoes were auctioned for a worth $600,000.
The Moonwalk…
Fan or not, every 90s kid has tried to drag their feet across the floor trying to copy the King of Pop.
The signature move that is, the Moonwalk by Michael Jackson was the beginning of a new era in the dance field.
Now, the Moonwalk has evolved into so many different moves that it's almost breathtaking! Yet, Michael Jackson stays the maker of it.
Michael Jackson was mostly self-taught and an innovator who designed new dance moves.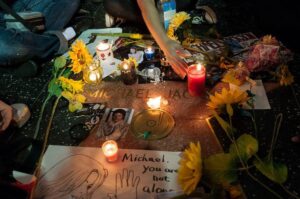 Death of Michael Jackson…
Not only the pop industry but the entire world mourned the tragic death of Michael Jackson.
The King of Pop left the world on
25th June 2009
Holmby Hills, Los Angeles, California.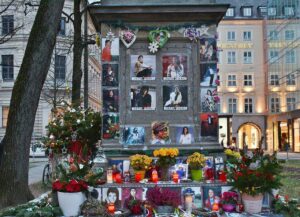 Cause of Michael Jackson's death...
If Michael Jackson's death was a piece of shocking news then the cause of his death was a super blow.
According to the forensic data, he died of a heart attack at the age of 50.
The most flabbergasting news was the presence of a number of drugs intoxication in his body.
Though Michael Jackson's past background screamed of drugs-related issues still it was hard to believe he did that.
Michael Jackson's motto…
"Please go for your dreams. Whatever your ideals, you can become whatever you want to become."

-Michael Jackson

Conclusion
Michael Jackson is a name that requires no introduction not only in the 90s but in the present century too. The facts and statistics about Michael Jackson that we gathered highlighted the importance of knowing this icon. Knowing the fact that he's still loved and cherished by existing and budding artists is worth everything.