Mumbai, the financial capital of India is the most loved, crowded and popular city in India. Mumbai is a city which never sleeps. It has one of the biggest film industry  Bollywood, has many big companies headquarters and is the fashion capital of India too. Mumbai is truly a city of dreams, the spirit of Mumbai is incredible and that is why the local says " once you lived in Mumbai no other city is good enough". Here are the top 10 things to explore while you are in Mumbai.
#1 Ganesh Chaturthi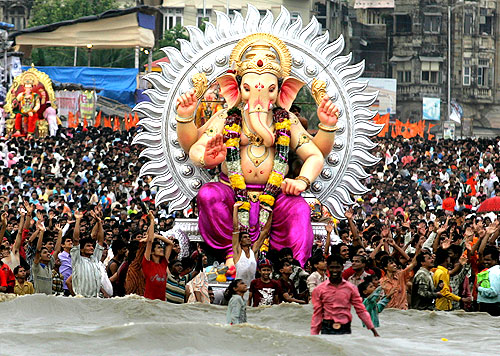 Ganesh Chaturthi is the biggest festival of Mumbai city. During this time whole Mumbai becomes very lively and enthusiastic with the devotional songs, dances and drum beats. This is probably the best time to enjoy the spirit of Mumbai. Some of the most popular Ganesh Mandals are Lalbaug Cha Raja, Mumbai Cha Raja, Andheri Cha Raja, and Chinchpokli Chintamani which you cannot miss while you are in Mumbai.
#2 Gateway of India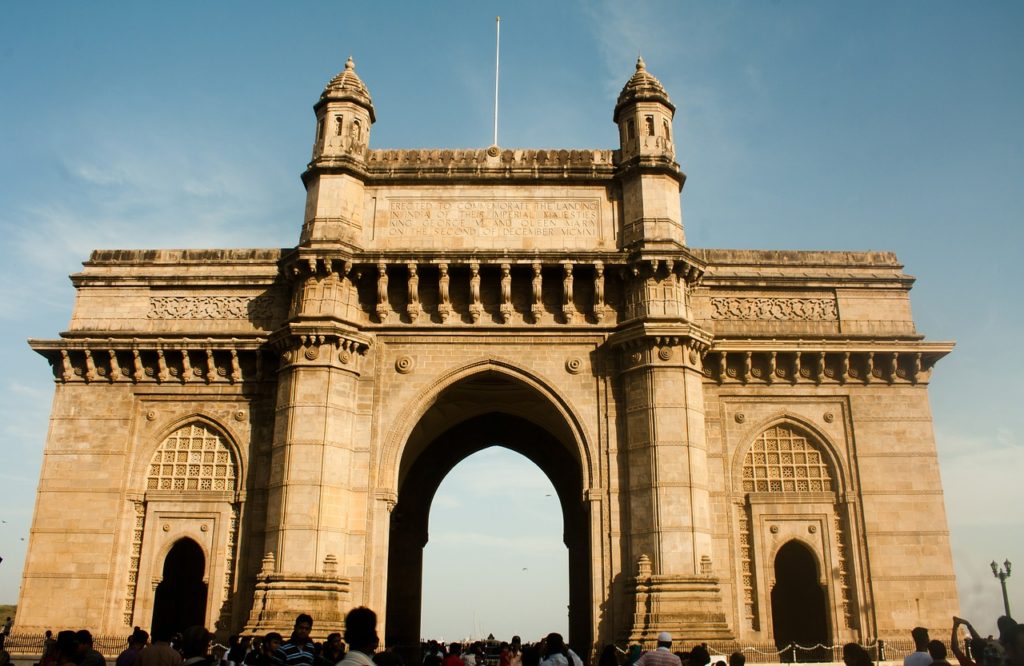 Gateway of India is the most famous and important landmark of Mumbai. Probably the first thing which comes to our mind when we say Mumbai is Gateway Of India. This landmark was built to commemorate King George V and Queen marry on their visit to India in 1911. The architecture of this landmark comprises the combination of both Hindu and Muslim Architecture. Ferries are also available for a round trip across the Arabian Sea. Gateway of India is one the topmost tourist attraction in the city. Near Gateway of India is the Taj hotel one new one old.
How to reach- Taxies are available all the time form CSMT station which is itself a tourist attraction.
#3 Elephant caves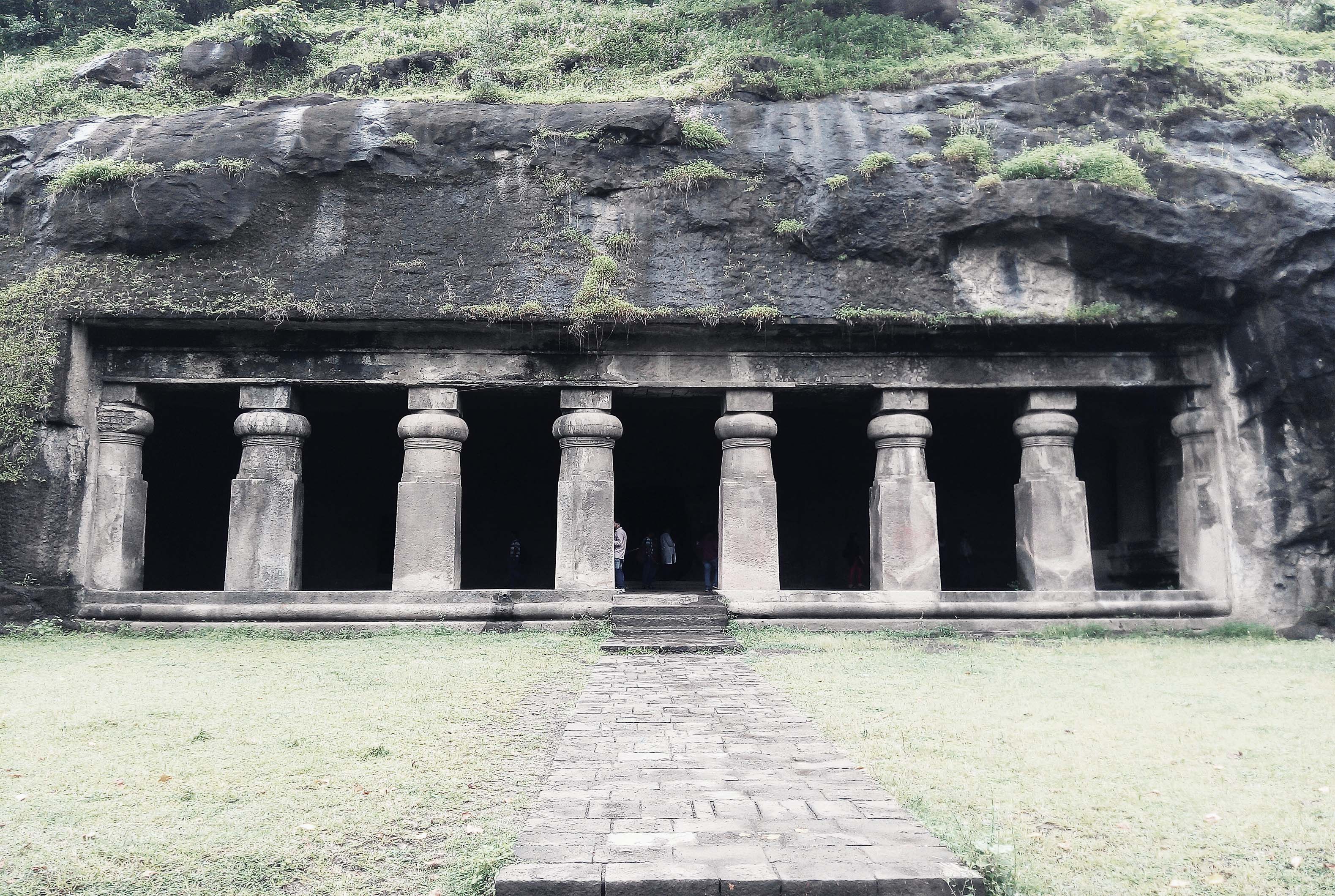 Elephanta caves are situated in Elephanta island locally known as Gharapuri in Mumbai harbor and is a UNESCO WORLD HERITAGE SITE. Elephanta Caves is a collection of cave temples predominantly dedicated to Hindu God Shiva. The site consists of rock cut stone sculptures, each sculpture has its own meaning beautifully carved into a sculpture, the most famous sculpture is of world-famous TRIMURTI SADASHIVA (three-faced-shiva).
How to reach- Ferries are available from Gateway of India and it hardly takes 1 hour to reach there. All facilities are provided out there, toy train is also available followed by many shops.
#4 Marine Lines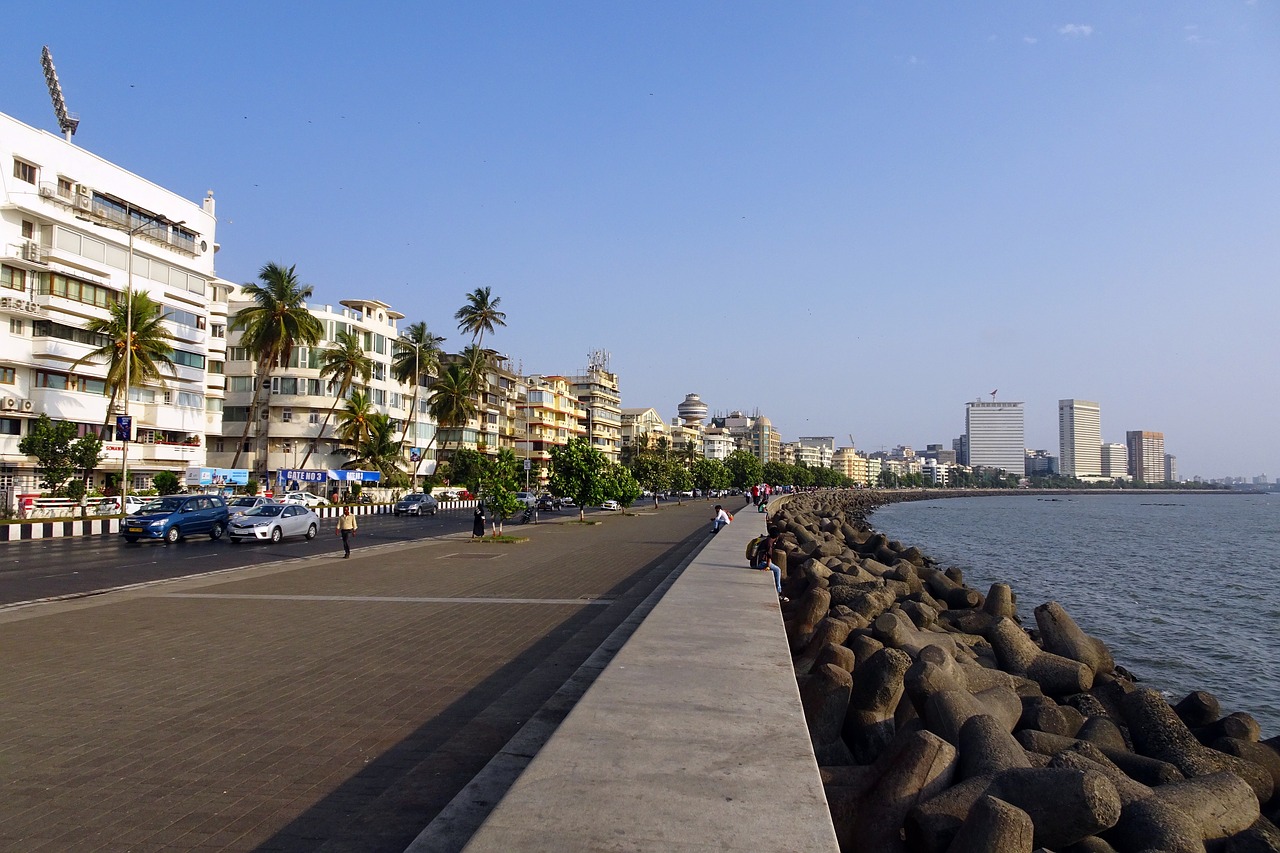 Marine lines is a perfect place to spend some time alone with a beautiful view of the Arabian sea in front of you. It is a 3.6 km long boulevard situated in south Mumbai. Marine lines is also known as queens necklace due to the fact that it resembles a string of pearls when viewed from top view. This site also attracts many filmmakers for its breathtaking view. Perfect time to enjoy this site is in the evening.
#5 Chhatrapati Shivaji Maharaj Terminus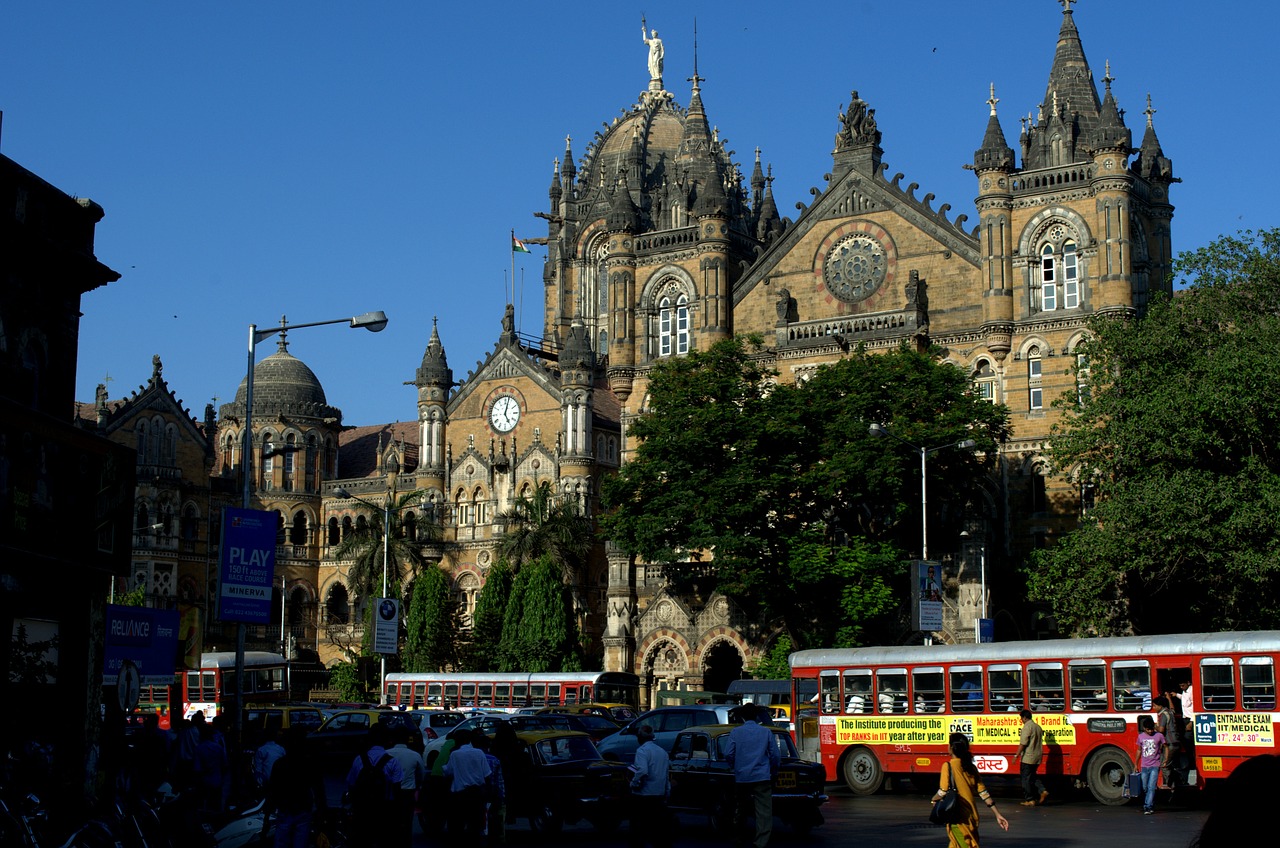 Previously known as Victoria Terminus, Chhatrapati Shivaji Maharaj Terminus is a UNESCO WORLD HERITAGE SITE in Mumbai. CSMT consists of a total of 18 platforms and is one of the biggest railway stations in Mumbai. This landmark is designed in a High Victorian Gothic style of architecture and some elements of classical Indian architecture. At night CSMT lits up with a beautiful pattern of light all around the building. Near CSMT there many other buildings too made during British rule which is too worth looking at.
#6 Juhu beach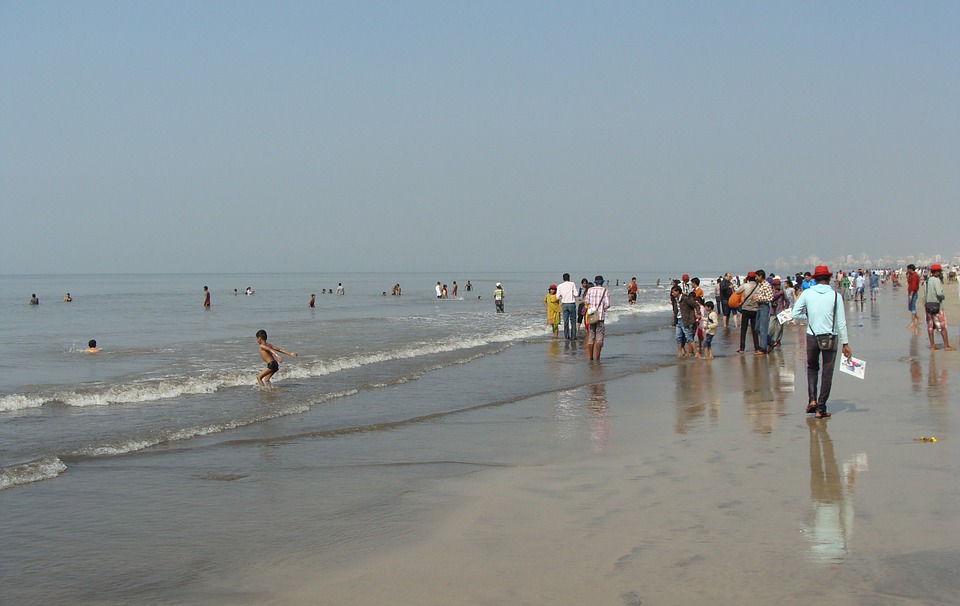 Juhu beach is one of the main beaches in Mumbai City. Juhu beach is situated on the shores of Arabian sea stretching 6 kilometers to Versova. Juhu beach is amongst the top tourist destination in Mumbai. Perfect place to spend some happy time with family and friends. All facilities are provided with dozens of food court serving "Mumbai style" street food like Pav bhaji, Pani puri, sev puri etc. Probably the best place to spend some time with family.
#7 Girgaum Chowpatty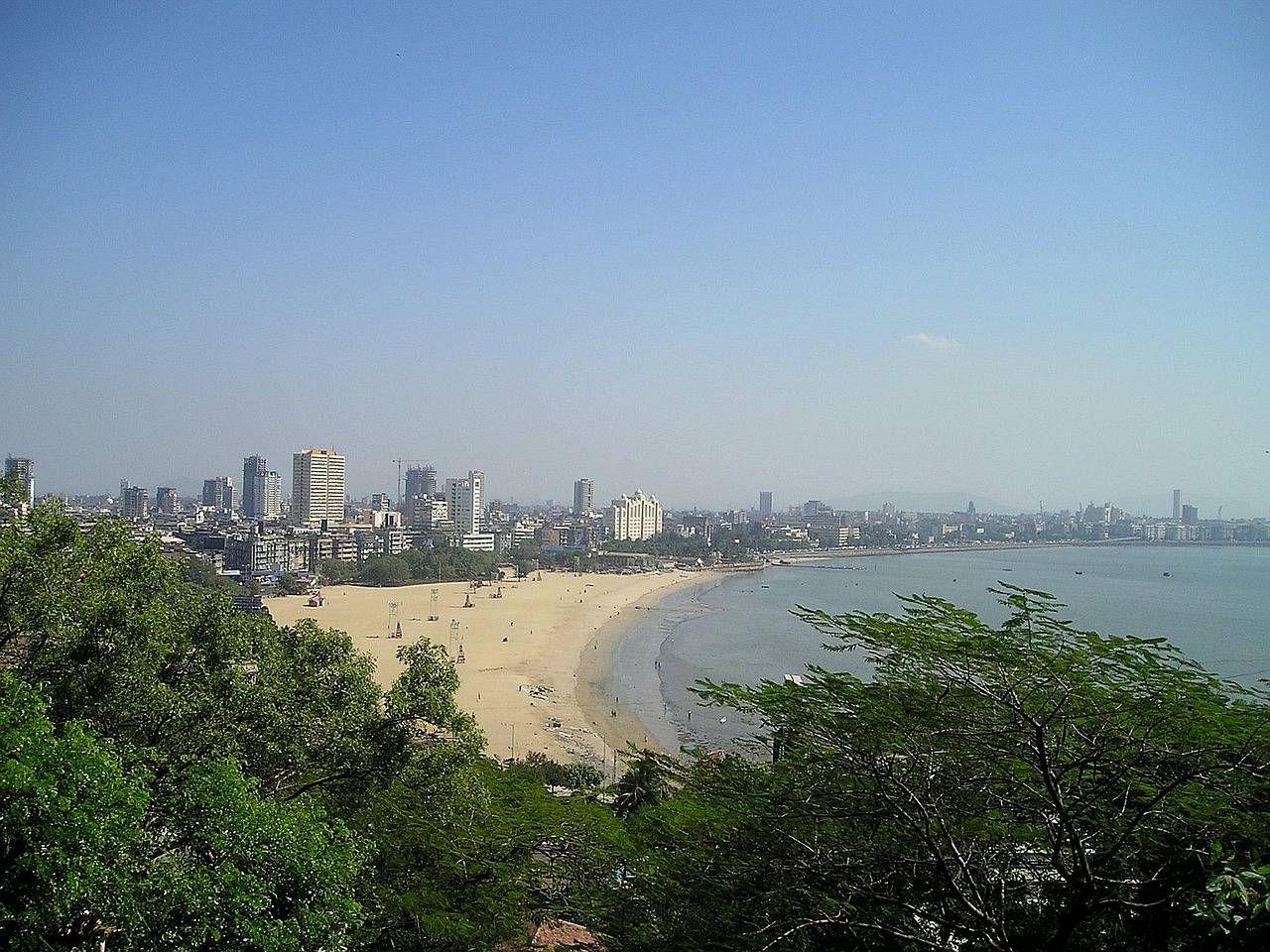 Another main beach of the city is Girgaum Chowpatty linking Marine drive and the Girgaum area of the city. This beach is noted for celebrations of Ganesh Visarjan where thousands of people from all over Mumbai gather to immerse the idol of Lord Ganeshji in the Arabain sea. Accompanied by all the facilities and food courts which are famous for its Pav Bhaji this place is worth a visit with family and friends.
#8 Sanjay Gandhi National park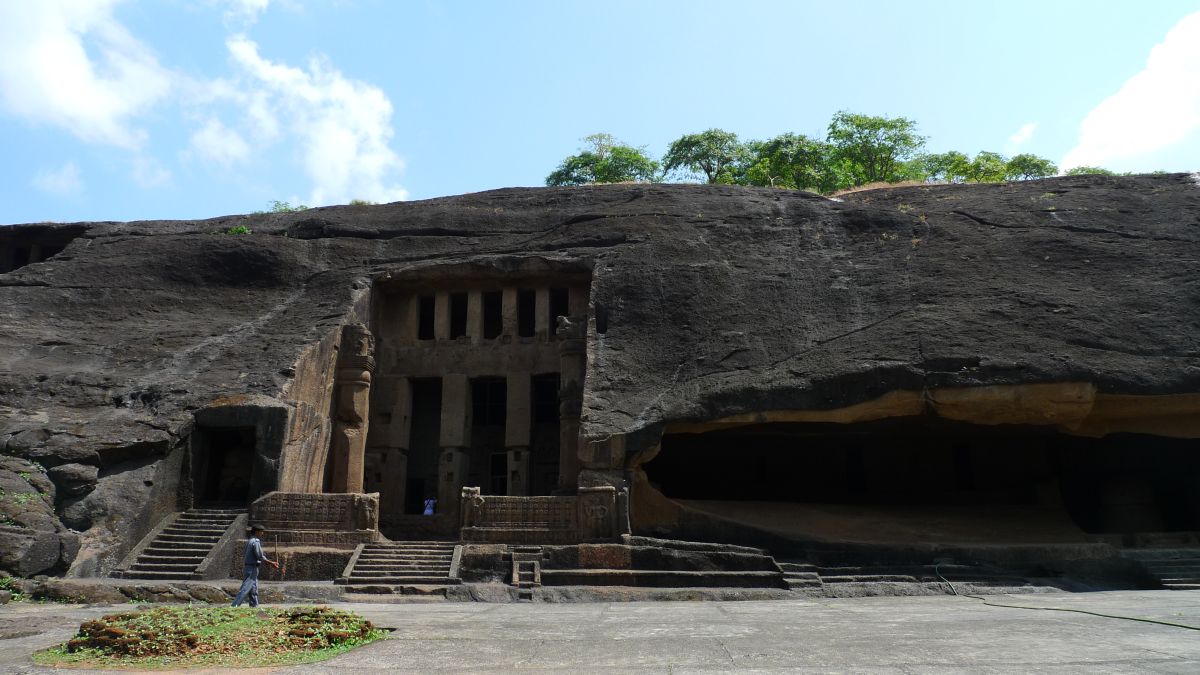 Sanjay Gandhi National is situated in the northern part of the Mumbai city. It covers an area of 104 km square and is one of the most visited parks in the world due to its proximity within metropolis limit. Sanjay Gandhi National Park consists of rich flora and fauna containing 1000 plant species, over 250 migratory birds, 50000 species of insects and 40 species of animals. Even more than flora and fauna this site also houses 2400 old Kanheri caves which is also a top tourist attraction.
#9 Bandra Worli Sea link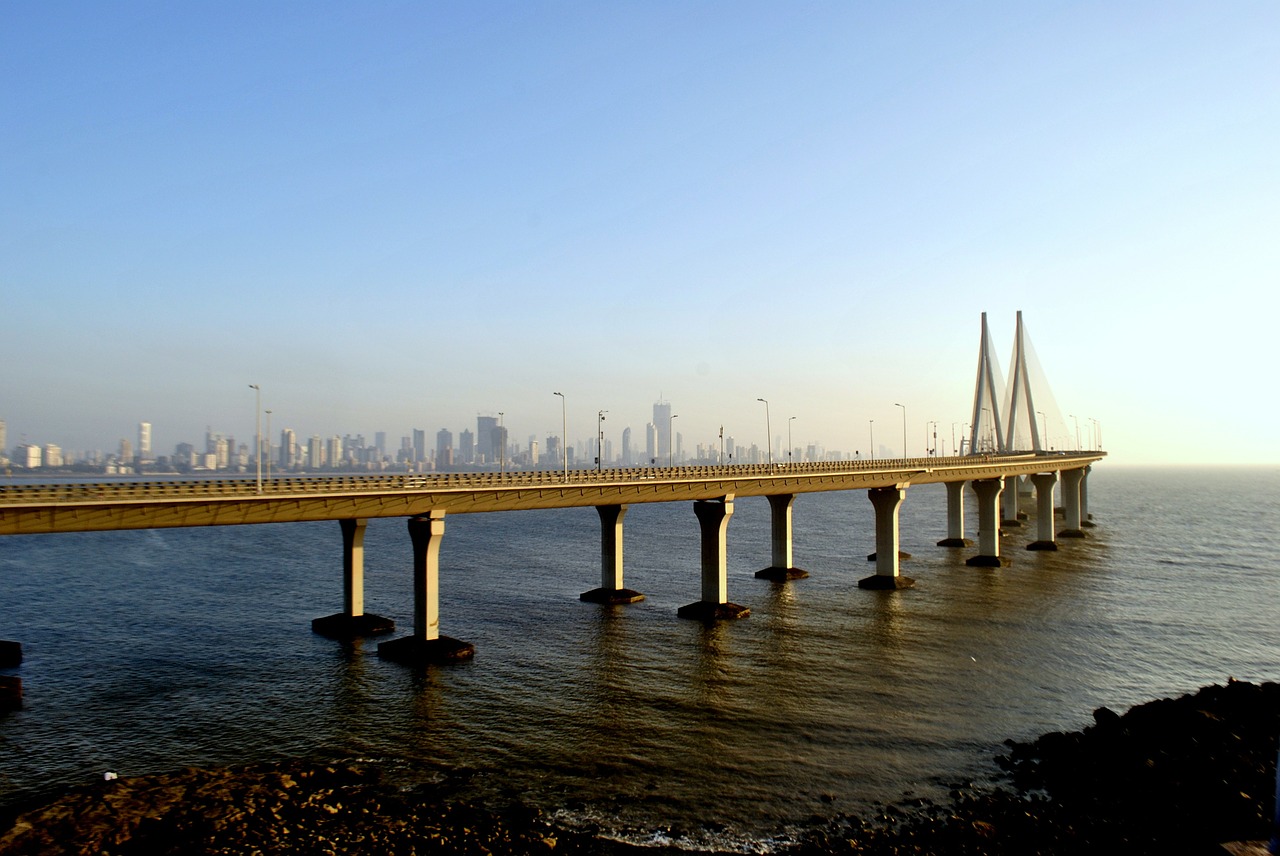 Bandra Worli sea link is a cable-stayed bridge that links Bandra with Worli in south Mumbai. Bandra-Worli sea link is a modern engineering marvel which is worth a watch. If you like driving this would be the best spot to take a drive in Mumbai with a great view of buildings on either side of the bridge. The evening and night's ride are even more beautiful when the sea links lit up with the fine cool breeze blowing across, with the bright lights of Mumbai's skyscrapers visible on either side.
#10 Colaba Causeway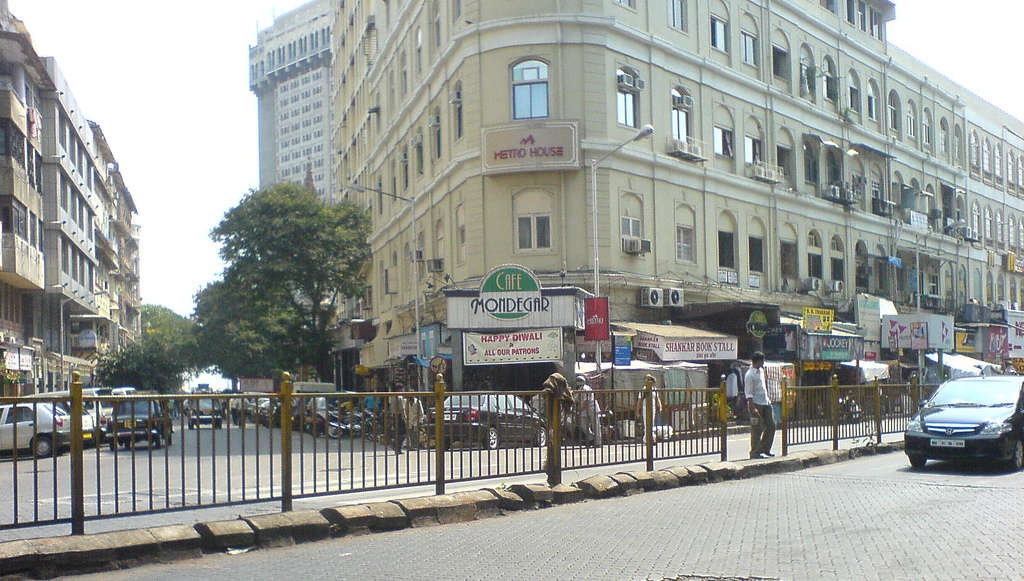 Colaba Causeway is a lovely and cheerful street to travel around with some old buildings of British time, officially known as SHAHID BHAGAT SINGH ROAD. In this spot, you will find almost everything such as gift shops, handicrafts shop, massage parlor, clothing and jewelry, food courts and cafes etc. If you love shopping then you must explore Colaba Causeway, which is a great place to shop and spent some jolly time.